I don't listen to 810 Sports Radio unless 610 is on a commercial break. Mike Lavieri of the University Daily Kansan tweeted a link to Soren Petro's rant to his caller, John, in his last segment of his show on January 21st, 2011.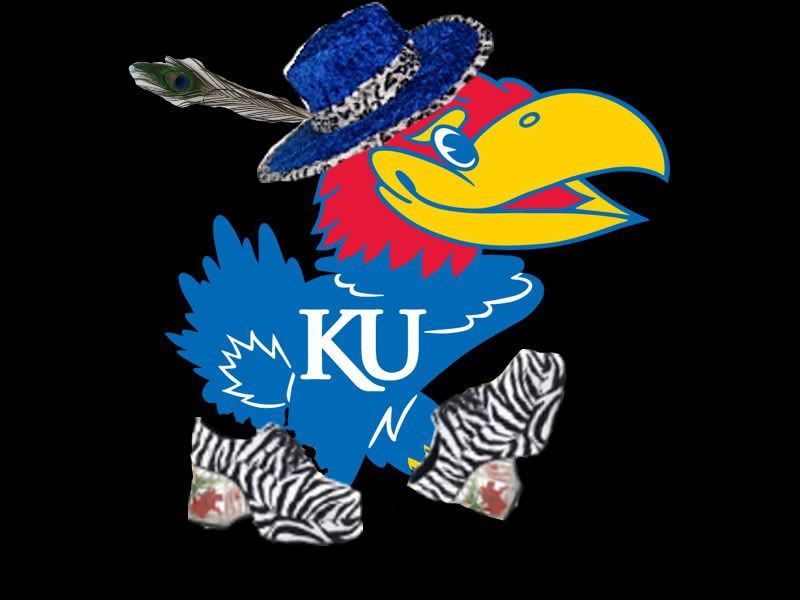 The caller's point was that Missouri is more talented than Kansas, position by position. However, John decided to take Kansas' 4th, 5th 6th, and 7th best players and compared them to Missouri's top players.
Petro's argument was that Kansas has better talent because KU has more draft-able talent on their roster.
Petro ends up hanging up on John and goes on a seven minute rant with quality lines like "Kansas is your pimp," which ends up leading to the picture posted in this blog entry (courtesy of Phog.net).
Phog.net also ended up posting KU backcourt vs. MU backcourt stats after a Missouri fan came on to say that theirs was better.
KU backcourt – .471% fg
MU backcourt – .433% fg

KU backcourt – 15.4 asst
MU backcourt – 15.1 asst

KU backcourt – 9.9 TO
MU backcourt – 9.6 TO

KU backcourt – 13.2 reb
MU back court – 15.1 reb

Could this have something to do with our top 3 bigs MC, MK and TR averaging 21.8, while MU's top 3 LB, RR and JS averaging 17.3?  I think so.

KU backcourt – 7.1 stl
MU backcourt – 8.9 stl

KU's top 3 bigs average 2.1 stl's while MU's average 1.4.

KU backcourt – 21 blks (18 games)
MU backcourt – 16 blks (19 games)
More quality quotes from Petro: "Let me have reality sit on your face and wiggle," and "Why does Kansas kick your ass every year?"
I can't do it justice on a blog. When you have 11 minutes, listen to the podcast of it. It'll be the best 11 minutes of your day.
"Kansas is the Big 12's Daddy!"