Crist-mas Came Early for KU Football in 2011
If you're a KU football fan, Christmas came early for you as Santa Weis delivered two presents on Thursday. If you're a fan of quarterbacks, you'll be extra excited.
Dayne Crist, a transfer from Notre Dame (eligible for the 2012 football season) and Jake Heaps, a transfer from BYU, orally committed to Kansas just a few hours apart on Thursday morning.
"I'm 100 percent all in with my decision," Crist told IrishIllustrated.com Thursday night, several hours after initially announcing his decision on Twitter. "I wanted to make sure I had full understanding of the players, the coaches, everything that goes into it. I just felt Kansas was the best fit and embodied the things I was looking for. I'm just thrilled to have this opportunity."
"I talked with Dayne, and we are excited to get to Kansas and get the program on track," Heaps told JayhawkSlant.com.
Charlie Weis produces quarterbacks and Kansas fans should be excited about two of the most highly touted quarterbacks to ever step onto the Lawrence campus. Both have received "Five Star" status from various recruiting websites coming out of high school, something Kansas has never had. Of course, recruiting sites weren't around when Gale Sayers were at Kansas.
While Crist will only have one year with Kansas, he can still leave a lasting impact on this program if he performs well under Weis. That'll only mean more quarterbacks will be convinced to come to Lawrence. And let's be honest, besides Todd Reesing, the last great quarterback at Kansas was Nolan Cromwell in the 1970's. Cromwell, David Jaynes, and John Hadl are big names. Crist and Heaps have the ability to be up with those names.
Whether or not they will… we will have to see.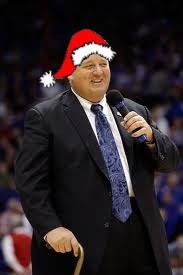 Weis has worked with Neil O'Donnell, Vinny Testaverde, Tom Brady, Brady Quinn Jimmy Clausen and let us not forget he turned Matt Cassel into a Pro-Bowl quarterback.
Weis is the only guy who could have brought two five-star quality quarterbacks to Kansas right away. This is why Zenger brought Weis to Kansas. This is why Kansas will take a dramatic step up from the Turner Gill era in just eight months.
If Kansas can bring in Brice Butler from USC, Crist will have a great target in his receiving corp and Daymond Patterson will be back for his senior year after missing 2011 with an injury and DJ Beshears will be a senior. Kale Pick will also be back. Weis may not even be done.
Be excited KU fans. While some early Christmas gifts lose their luster after a few days, Weis has delivered some gifts that will be keep on giving…all year long. Kinda like the Jelly of the Month Club.