College Basketball "Hate" Map
You may seen the various sport "hate" maps floating around on the Internet lately.
The latest map created is the college basketball hate map.  The Reddit user kmhokies35 has created these various maps by polling reddit users on their most hated team. You plug in the state you live in and which team you hate most. Some of the other sport maps have looked a little off because some people have spammed and therefore, duped the system. However, the college basketball map looks more accurate, in my opinion.
Here is the map: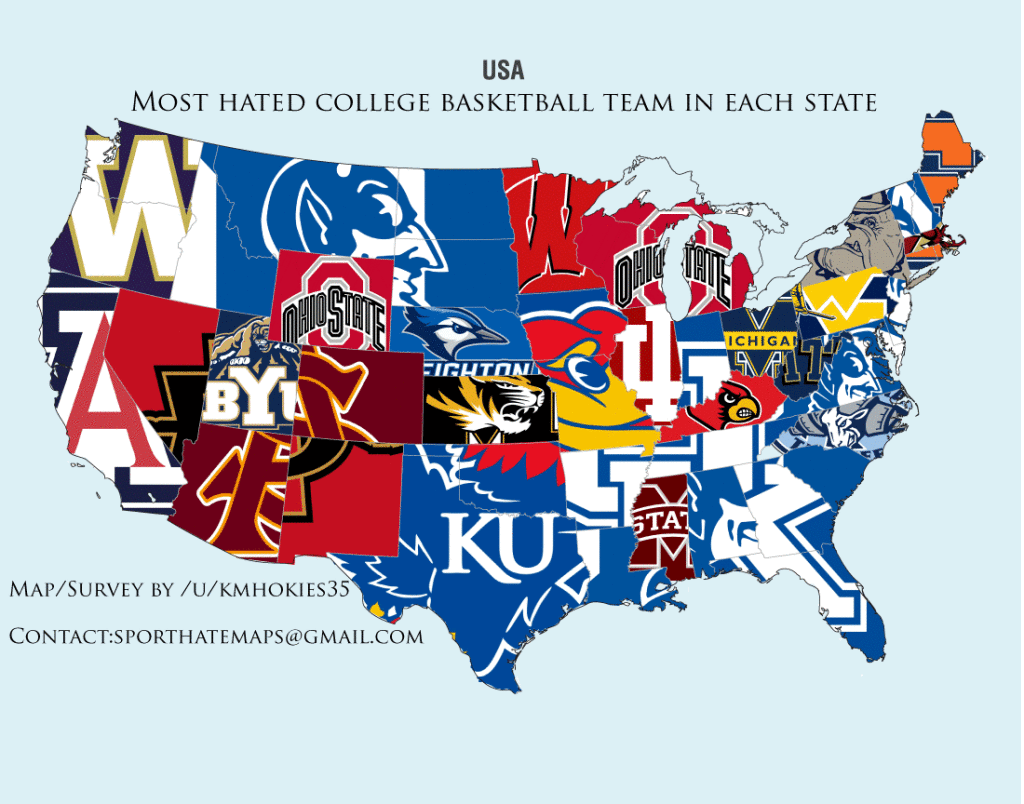 Kansas picked up four states: Texas, Oklahoma, Missouri and Iowa.
The state of Kansas obviously hates Missouri.
As far as most hated teams by number of states, Kansas ranks third behind Duke and Kentucky. I think that was expected.
You can view the original images by clicking here. There are two other images which show the East coast in more detail. If you want to chime in on the discussion, you can go to the Reddit thread here. If you're curious about the college football map, check it out here.
A big thanks to kmhokies35  for putting this together. If you're on Reddit, please help support his work by upvoting his content and thanking him in the comments. I know he'll greatly appreciate it.