ITP: Big Monday Revenge with some Mid-Season Awards
Kansas has reached the halfway point of conference play, and for the third time in four years, they sit at 8-1. They also have a full two-game cushion in first after clobbering Iowa State on Monday night. Are you safe to go ahead and order those 11 straight T-shirts, or should KU fans hold off on the celebration for a bit longer?
http://insidethepaint.podomatic.com/entry/2015-02-06T15_12_38-08_00
Revenge was served when the Cyclones of Iowa State traveled to Allen Fieldhouse on Big Monday, as the Jayhawks cruised to a double-digit victory. We re-examine Kansas' 19th win of the year, and also whip around the Big 12 to discus the other games. Texas can't stop losing, and Kansas State can't stay out of trouble. We also dish out our mid-season awards for the Big 12 season, including our annual "Marcus Smart Piece of Crap Award." Do you agree with Daniel and Ryan's picks for the All-Conference team halfway through? Tell us why or why not in the comments below!
On Monday's show, we discussed a column from Mike Norris of Through the Phog about who the "All-Bill Self team" would consist of. We polled dozens of KU fans about who their starting five would be, and here are results, directly from the 88 participants: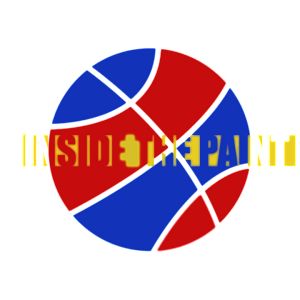 Point guard: Mario Chalmers (61), Sherron Collins (55), Tyshawn Taylor (16), Aaron Miles (11), Russell Robinson (5), Frank Mason (3), Elijah Johnson (1)
Shooting guard: Brandon Rush (33), Ben McLemore (16), Keith Langford (3)
Small forward: Andrew Wiggins (55), Travis Releford (4), Xavier Henry (1)
Power forward: Thomas Robinson (34), Wayne Simien (32), Marcus Morris (24), Darrell Arthur (7),  Markieff Morris (5), Julian Wright (1)
Center: Joel Embiid (31), Jeff Withey (29), Cole Aldrich (12),  Sasha Kaun (2)
So there you have it. The fans of KU have spoken, and the All-Bill Self first team is Mario Chalmers, Sherron Collins, Andrew Wiggins, Thomas Robinson, and Wayne Simien. …Man, would that team be fun to watch. I wonder if they could make it out of the second round of the NCAA Tournament?
To conclude the show, we preview the Jayhawks' next test in the meat grinder that is Big 12 basketball – a tough road battle in Stillwater with the Oklahoma State Cowboys. How should KU handle the two-headed monster of Le'Bryan Nash and Phil Forte? Will Texas finally get out of the loss column? Will Iowa State make John Calipari proud and bounce back? And speaking of Calipari, Kentucky is the lone undefeated team in Division I basketball, but will they survive the weekend?
Inside the Paint is a college basketball podcast that focuses on Kansas and the Big 12. Subscribe to the show on iTunes to stay informed with the most frequently updated and in-depth Kansas podcast on the internet! You can also check out the show's Facebook page to get all of the updates. Lastly, be sure to follow all three of us on Twitter (Ryan, Daniel, and Joshua); feedback is always something that we seek to improve the listening experience of our shows.