Stillwater Loss, Traylor/Alexander, and Ryan is a Boob
The Jayhawks were due for a clunker, and they crashed back to reality in the second half of Saturday's loss at Oklahoma State. Is the loss just a throw-away game, or are bigger issues mounting for the defending Big 12 champions?
http://insidethepaint.podomatic.com/entry/2015-02-09T14_43_55-08_00
"Checking in for the Kansas Jayhawks, #2, Cliff Alexander." I'll take 'Things the P.A. announcer at Gallagher-Iba didn't say very much in the second half' for $200, please, Alex. KU screwed up a lot of things during their collapse down the stretch, but few issues loom bigger in the minds of Jayhawk fans than Bill Self's decision to keep Alexander on the bench for the bulk of the half.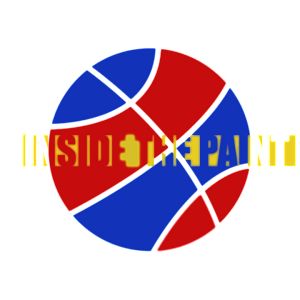 Future replacement for Daniel as ITP cohost and current writer for The Daily Kansan Scott Chasen joins us to talk about why Jamari Traylor continues to play over the freshman phenom, and give us his take on whether we can expect the minute distribution to change in the coming weeks. We discus his well-written article in The Kansan about Alexander's playing time. The Jayhawks are still 8-2, and he gives us a reminder that it'd be foolish to doubt Self at this point in the season.
Ryan did worse at picking games this weekend – that's automatic "Boob of the Week" honors. Oklahoma is trending up, West Virginia is losing ground fast, and Iowa State bounced back in a way that would make John Calipari proud. Just about everybody else in the Top 25 lost, and the Big 12 was once again shuffled with the latest round of upsets.
We conclude the show by previewing Kansas' next contest – Tuesday night's road test in Lubbock against the Texas Tech Fighting Jeff Orrs. KU should be able to get back on track, but who are the main players to worry about getting in the Jayhawks' way? Will Iowa State fall to two games back of KU, or will Oklahoma falter right after everybody hops back on the bandwagon? And is this the week that the undefeated Platoons of Lexington, KY finally lose a game?
Oh, and how great is Scott? All KU fans should give him a follow on Twitter. Trust me, he's even dreamier in person. That guy can do anything – he would play Cliff Alexander more.
Inside the Paint is a college basketball podcast that focuses on Kansas and the Big 12. Subscribe to the show on iTunes to stay informed with the most frequently updated and in-depth Kansas podcast on the internet! You can also check out the show's Facebook page to get all of the updates. Lastly, be sure to follow all three of us on Twitter (Ryan, Daniel, and Joshua); feedback is always something that we seek to improve the listening experience of our shows.