Podcast: Baylor Comeback, Big Monday, and WVU Prop Bets
Death, taxes, and Daniel screwing up college basketball predictions. Oh, and also, KU beat Baylor at home, Cliff Alexander didn't play very much, and Kentucky won. It had to have been the most predictable weekend in the history of the sport.
Kansas survived a tougher-than-most-expected-it-to-be game against the Baylor Bears to pick up their 10th win of the conference season. Cliff Alexander played for awhile, and then…didn't. What should we take away from this game? Will Landen Lucas' and Kelly Oubre's sharp performances carry over into this week, or will KU need to turn to other players to keep up their winning streak? We also review the prop bets from the Baylor game, which, shockingly, Daniel stunk at.
http://insidethepaint.podomatic.com/entry/2015-02-16T15_31_48-08_00
An upset across the state pretty much seals the Jayhawks' quest for at least a share of an 11th-straight Big 12 title, but we recap the games and discus who KU's biggest challenger could be in the last few weeks. How dangerous is Kansas State, and how many teams should the Big 12 expect to get in the tournament? Will Daniel's bet of the Platoons losing a game hold up, or will it fall apart like the rest of his many flunked predictions?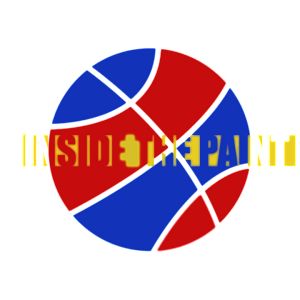 The turnaround for the Jayhawks is brief, as they travel to West Virginia to take on the 23rd-ranked Mountaineers tonight on Big Monday. We have contradicting views on how the game will go down, including who will be the star of the contest for the Jayhawks.
Prop bets for #8 Kansas at #23 West Virginia:
Over/under 10.5 minutes for Landen Lucas
Over/under 4.5 dunks for Kansas
Over/under 20.5 minutes for Cliff Alexander
Over/under 63.5 points for West Virginia
Over/under 50.5% FG for the Jayhawks
Which player (either team) leads the game in scoring?
Inside the Paint is a college basketball podcast that focuses on Kansas and the Big 12. Subscribe to the show on iTunes to stay informed with the most frequently updated and in-depth Kansas podcast on the internet! You can also check out the show's Facebook page to get all of the updates. Lastly, be sure to follow all three of us on Twitter (Ryan, Daniel, and Joshua); feedback is always something that we seek to improve the listening experience of our shows.