Podcast: K-State Chaos, but Redemption Comes from Baylor
That was $160 well spent, huh? The Jayhawks fall in Manhattan, only to be saved by none other than Scott Drew two days later.
The Jayhawks put forth a dismal performance in the back-half of the Sunflower Showdown, and with the exception of Perry Ellis, nearly every player is being questioned for part of their performance. The stunning loss was followed by a controversial court-storm. Ryan Landreth, Daniel Cunningham, and Joshua Brisco break down what went wrong for the Jayhawks, why they're struggling on the road, and what it's going to take to turn it around by tournament time.
http://insidethepaint.podomatic.com/entry/2015-02-27T08_37_47-08_00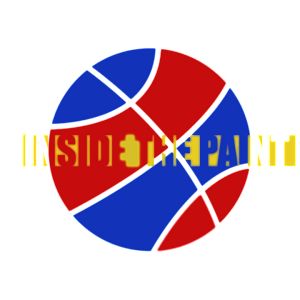 48 hours after the K-State loss, with their slim conference lead hanging in the balance, Kansas received a major gift from Scott Drew and his Baylor Bears. For the first time ever, Baylor walked out of Iowa State with a win, and the Jayhawks kept their one-game lead in the league with three games remaining. We go through the Big 12 and try to make something out of these ridiculous standings.
Which NBA Jayhawks had enormous performances that lifted their teams to victory? What did Missouri do twice as well this week than Kansas did? As the Jayhawks close in on their 11th straight Big 12 title, can the Texas Longhorns do anything to slow down KU's game and walk out of Allen Fieldhouse with a victory? We break down those questions, KU's upcoming game, preview the weekend of upcoming Big 12 action, and then experience a little bit of an anatomy lesson as we study humpback whales.
Inside the Paint is a college basketball podcast that focuses on Kansas and the Big 12. Subscribe to the show on iTunes to stay informed with the most frequently updated and in-depth Kansas podcast on the internet! You can also check out the show's Facebook page to get all of the updates. Lastly, be sure to follow all three of us on Twitter (Ryan, Daniel, and Joshua); feedback is always something that we seek to improve the listening experience of our shows.