ITP: Offseason Updates and KU Recruiting News
It's been 42 days since the last episode of Inside the Paint, and about 42 different things have happened in that time period that are worth talking about. Ryan Landreth, Daniel Cunningham, and Joshua Brisco come together for a summer edition of Rock Chalk Blog's podcast to bring you all of the updates.
http://insidethepaint.podomatic.com/entry/2015-05-20T11_06_51-07_00
Perry Ellis and Wayne Selden are returning to school for their senior and junior years, respectively. One of these announcements was made at the Kansas end-of-season basketball banquet; Ryan attended the event and shares all of the humorous quotes and stories from the evening. If you haven't read it yet, you can check out the recap of the event complete with tweets, photos, and funny moments here.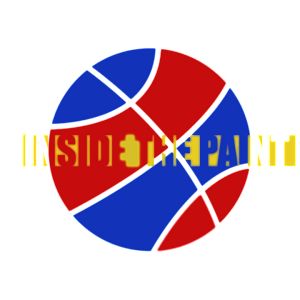 As far as recruiting news, five-star super prospect Cheick Diallo has committed to KU, filling the gaping hole at the center position with a bang. As a result, the Jayhawks vaulted into the top five in all "way too early Top 25" polls, and shortly after that news, four-star wing LaGerald Vick also announced his decision to play for the Jayhawks. We break down if KU's recruiting class is even complete, what to expect, and how these two signings have the Jayhawks looking at potentially their best season in half a decade.
Kansas' 2015-16 nonconference basketball schedule has been released. The World University Games' exhibition schedule will have the Jayhawks facing Canada and Andrew Wiggins twice at Sprint Center. Speaking of Wiggins, he won NBA Rookie of the Year. The Big 12-SEC Challenge schedule is out. One of the best coaches in the Big 12 may be on the cusp of a huge NBA decision. Kansas State is still losing players. Kentucky is still losing recruits to Bill Self. All of this and so much more on today's special offseason edition of Inside the Paint!
Inside the Paint is a college basketball podcast that focuses on Kansas and the Big 12. Subscribe to the show on iTunes to stay informed with the most frequently updated and in-depth Kansas podcast on the internet! You can also check out the show's Facebook page to get all of the updates. Lastly, be sure to follow all three of us on Twitter (Ryan, Daniel, and Joshua); feedback is always something that we seek to improve the listening experience of our shows.