Verizon 4G LTE in Kansas City
Verizon finally added 4G LTE service to Kansas City a couple of weeks ago. I had been really unimpressed with the Droid Bionic until 4G launched. My main purpose of the phone is to use it for tethering. The 3G was not cutting it and I was just biding my time for 4G to launch.
The first time I used 4G in KC was in the basement of where I intern. The Internet was way faster than my employer's wireless.
I just wanted to show you all the difference in speeds of 4G LTE compared to 3G (on my iPhone) and Time Warner Cable on my laptop.
Time Warner Cable on Mac using Chrome
Using 4G LTE on Mac with Chrome
Verizon 3G on my iPhone 4: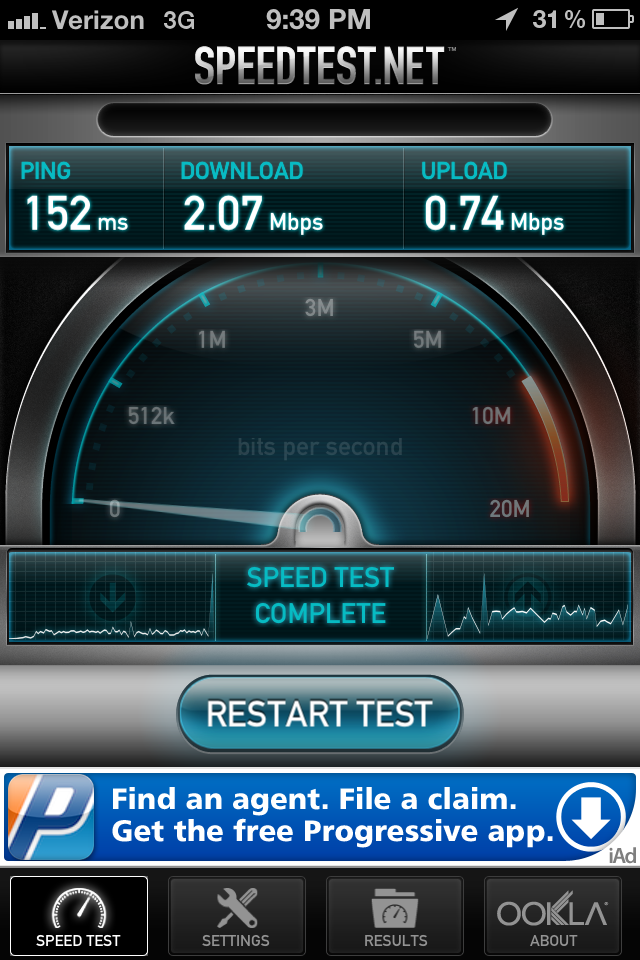 iPhone 4 using Time Warner Cable wireless hotspot: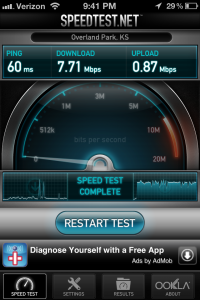 iPhone 4 using Verizon 4G LTE wireless hotspot: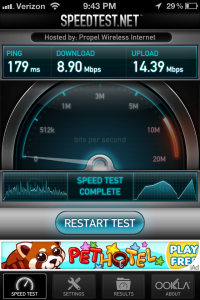 It is clear that Verizon 4G LTE is the winner in this debate. Time Warner Cable may offer a better download speed but at $35, it's not mind blowing like the speeds I've gotten with other Internet Service Providers, such as Knology/Sunflower Broadband in Lawrence, KS.
Verizon's 4G LTE is $30 a month for 4 GB of data (10 GB for $50, 20 GB for $80) and the hotspot is an additional $20. Honestly, the hotspot $20 charge is totally worth it. I just wish there was an unlimited plan available.
Make sure you try it out!
—
In accordance with the FTC Guidelines, I am disclosing that I have received a Motorola Droid Bionic from Verizon Wireless free of charge, in return for my agreement to blog about my experiences with the Droid Bionic. Although I have a material connection to Verizon Wireless, any publicly stated opinions of Verizon Wireless and their products remain my own.