Jayhawk Summer League Impacts: Buy or Sell
Many Kansas players made appearances in the NBA's Orlando and Las Vegas Summer Leagues over the past few weeks and some have put on stunning performances. The Summer League is a great place to increase your stock but it can just as easily drop you within the cracks of professional basketball. We'll break down which Jayhawks raised their stock (BUY) and which former Kansas players fell (SELL) and some which the jury is still out on (TO BE DECIDED).
Darnell Jackson:
Chance to make NBA roster – 55%
Chance to begin season as a starter – 0%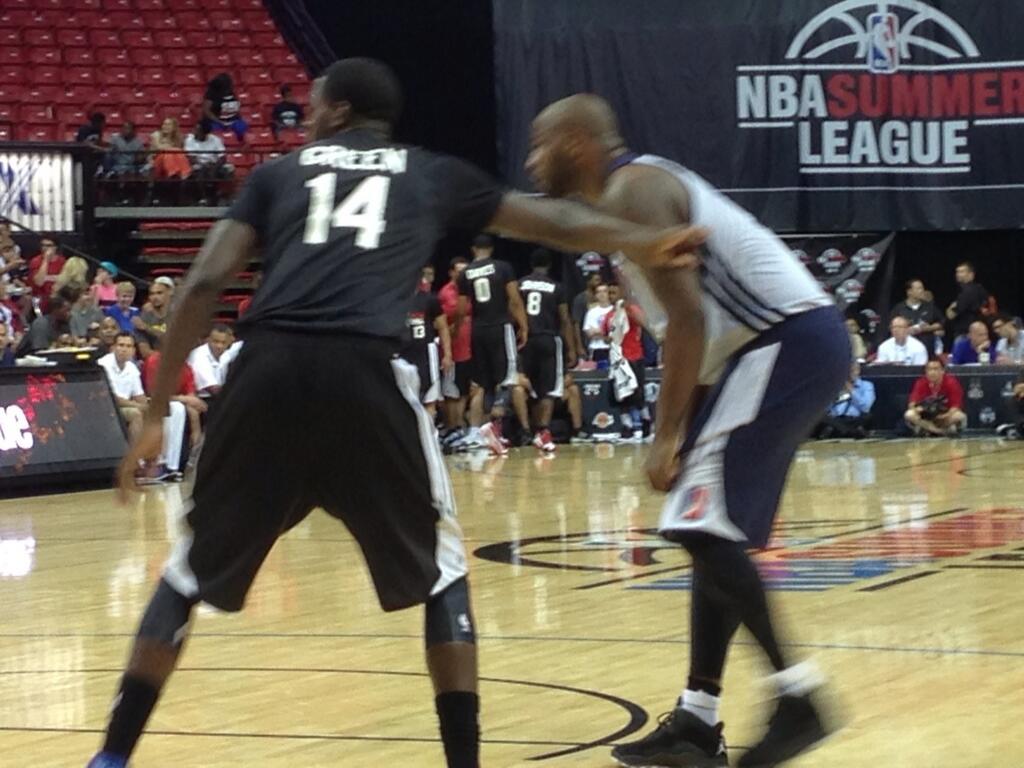 Darnell Jackson. Yes, Darnell Jackson. There's a blast from the past for you. Jackson was exceptional on the D-League Select team that went 4-1. Jackson averaged 9.8 points per game, despite playing only 19.4 minutes per game. If you were wondering, that equates to 24.25 points in a 48-minute game. Jackson shot an even 60% from the field and averaged 5.2 rebounds per game. Jackson also showed off his passing ability, as he averaged 1.4 assists per game including a four-assist (and only one turnover) performance against the Los Angeles Clippers. Jackson scored in double figures three times, and showcased his much-developed skillset.  Jackson is very close to a spot on an NBA team and his Summer League Performance showed that he could be a quality big man, as he continues to develop his three-point shooting and his ability to defend without fouling, which are really his only two weaknesses.
Bottom Line: It is relatively likely that Jackson will find a team willing to roll the dice on him, but even if he can't, he will flourish in the D-League until he gets a call from a club in Europe, China, or in the NBA.
Marcus Morris:
Chance to make NBA roster – 100%
Chance to begin season as a starter – 20%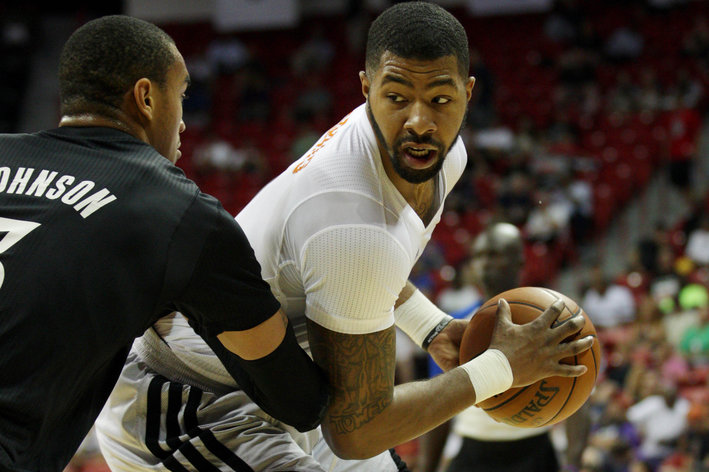 The Summer League provided Marcus Morris with a big opportunity to really prove himself; he did just that. Marcus Morris led the Suns in scoring with an even 100 points in seven games (14.3 ppg). Morris was efficient as a shooter, converting well from not only the field (47.22%), but also from long range (47.83%). Morris also averaged a shade under four rebounds and two assists per game, while averaging .60 blocks and .70 steals. The best trait that Marcus Morris had going for him was his versatility and it was on display in Las Vegas. Marcus, along with his brother Markieff, slimmed down in preparation for the season, which allowed him to impress the coaches and the crowd with athletic plays and thunderous dunks. And let us not forget the play of the Summer League for Marcus: The game winner.
The coaches in Phoenix showed increased faith in Marcus as the games went by and they even trusted him enough to take the final shot in a tie game, which Marcus buried to secure the victory for Phoenix at the buzzer. Marcus Morris certainly did a lot of good for himself, and even turned some heads of the other coaches and scouts there in attendance. There was even much speculation that if had Phoenix won their final game, he would have been named Summer League MVP.
On another note how we go 6-1 in the summer league and no one from the @Suns make all summer league team? Motivation at its finest!!

— Keef Morris (@Keefmorris) July 23, 2013
Bottom Line: Marcus Morris was never in danger of not making the NBA… but he has secured more minutes for himself and may have a chance to start at the 3 for Phoenix, though it would be quite unlikely for the latter to occur.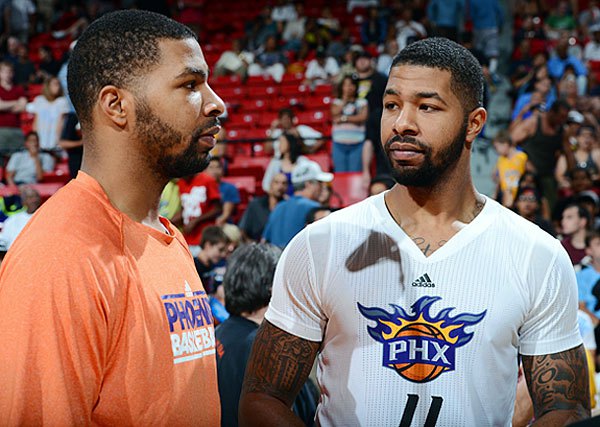 Markieff Morris:
Chance to make NBA roster – 100%
Chance to begin season as a starter – 80%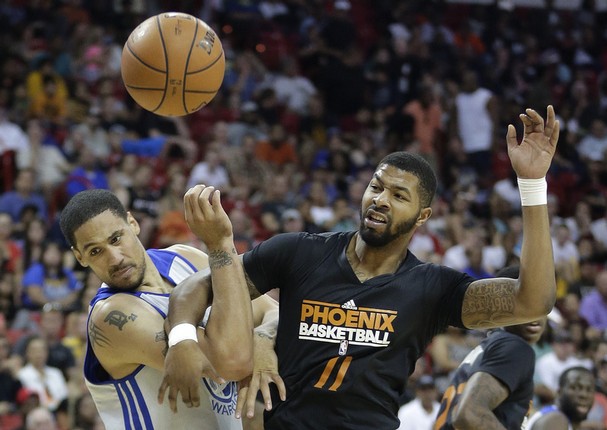 Developed is the perfect word to describe Markieff in the summer league. He dropped weight, he added strength, worked on his footwork, and even improved his jumper. Markieff Morris showed off a multitude of skills in all areas of his game. He shot over 50% from the field (second on the team in scoring and third in field goal percentage), over 90% from the free throw line, and grabbed a solid 6.4 rebounds per game. Morris' defense was also dramatically improved as he averaged 1.1 blocks and 1.1 steals per game. There was no area that Markieff was unable to perform, and he stated his claim to be the starting power forward for Phoenix when the year begins. Keef had a bunch of highlight dunks, but he also made the little plays. He set the screen that freed up Marcus for the game winner, and his post passing ability led to many easy opportunities for the team's wing players.
There is a saying that describes Markieff Morris as a player quite well: Jack of all trades, master or none. There is nothing limiting Markieff Morris as a player except for the fact that he has no elite area in his game. However, as his toughness and rebounding improves he may become one of the best interior forwards in the NBA by this time next year.
Bottom Line: In the Summer League, Markieff Morris has gone from "significant bench player" to "key starter." It is very likely he will start for the Suns and he has guaranteed, at the very least, a sixth man role in the NBA.
Tyshawn Taylor:
Chance to make NBA roster – 100%,
Chance to begin this season as a starter – 0%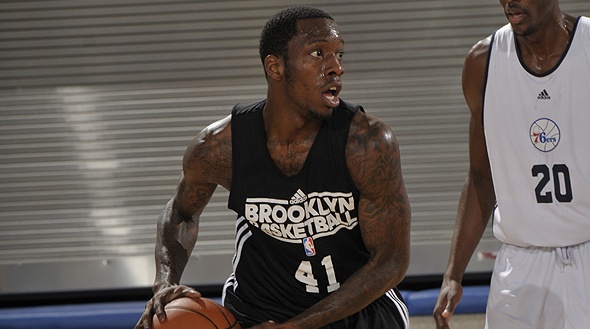 Tyshawn was a very interesting player to watch. He struggled with his shooting and he was a turnover machine. So why would anyone say buy on Tyshawn?
Answer: He showed he has the skillset required to be a backup point guard.
To be a backup point guard in the NBA, you need too have a specific skillset that includes defense, speed, and energy. Taylor showed that he can bring energy, playing an average of 30.0 minutes per game, and defended well, averaging 2.25 steals per game. Tyshawn averaged more assists per minute as the games went on and shot over 84% from the free throw line, which is a must for an NBA point guard. Taylor had six turnovers in his first game, which is still a problem spot, but found his rhythm, racking up seven assists and four turnovers in his last game, where he saw a personal high 33 minutes of playing time.
Bottom Line: Taylor has solidified his spot on the Nets and has locked up a spot as the team's backup point guard (playing behind multi-time All-Star Deron Williams). Tyshawn has one key skill, which is the skill to perform on limited minutes. That and that alone is the most valuable skill a backup can possess.
Sell:
Elijah Johnson:
Chance to make NBA roster – 25%
Chance to begin this season as a starter – 0%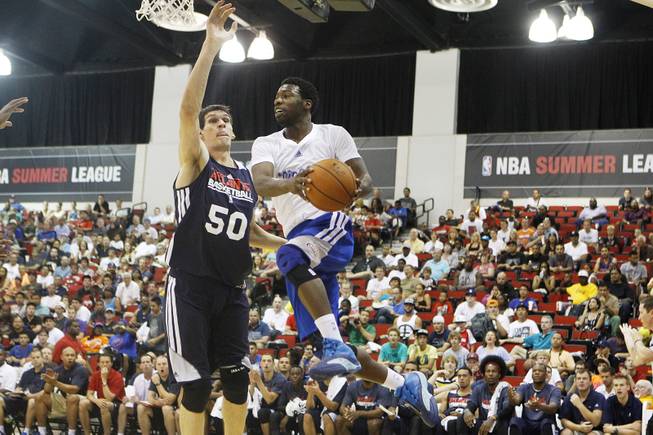 No player hurt his stock more than Elijah Johnson. Johnson actually had a chance to make a team, but he illustrated two traits that will likely keep him out of the NBA right away.
1. Elijah Johnson showed that he had no clue what his skill set was.
EJ shot an alarming 8-for-28 for the floor in 67 minutes (which equates to not even one and a half full NBA games). EJ averaged 20.06 shots per 48 minutes, which is a number that is usually reserved for the elite scorers of the league. Additionally, in his last game he went 3-for-13 (2-for-11 from three) in just eighteen minutes. He also managed to rack up two turnovers and one foul. Elijah played out of control and seemed to be unable to comprehend that he wasn't the star of his team. Elijah doesn't know any speed other then full throttle, which coincides with another issue.
2. Elijah Johnson is unable to play in limited minutes, as he needs time to develop a rhythm.
Johnson only seems to be able to perform at a high level when he is given consistent minutes. However, what teams are looking for is a bench player who can come in and change the game; no team thinks that EJ is going to come in and contend for the starting job.
Bottom Line: If Johnson can't perform without minutes, then he needs to go overseas, or to the NBADL until he is fully developed. Then and only then will he be productive as an NBA player.
Josh Selby:
Chance to make NBA roster – 5%
Chance to begin this season as a starter– 0%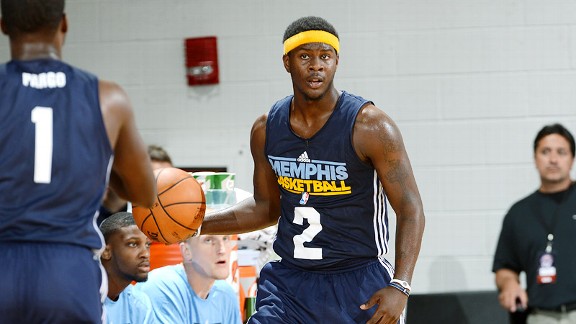 After his nice scoring performance last year, Selby was given ample playing time to prove himself in 2013. However, he ended up hurting himself in the long run. He was terrible in almost all areas of his game. Selby shot a horrible 4-for-26 (15.38%) from the field and went 0-for-7 from three. He only got to the free throw line on one occasion (where he did go 2-for-2), and he had more turnovers then points three out of five games. Selby averaged a mere 2.0 points per game, along with 2.2 turnovers per game. There was really no bright spot to his game, as his best performance was a 4-2-1 (points, assists, and rebounds) game, where he went 2-6 (0-for-1 from three), had just one turnover (his lowest in all five games), and committed two fouls.
Bottom Line: His best game would be considered a terrible game by most, and he will likely spend the season out of the NBA. His only chance at the NBA is in case of an injury, or if he shows a coach something in training camp that he hasn't before.
To Be Decided:
Ben McLemore:
Chance to make NBA roster – 100%
Chance to begin this season as a starter – 99%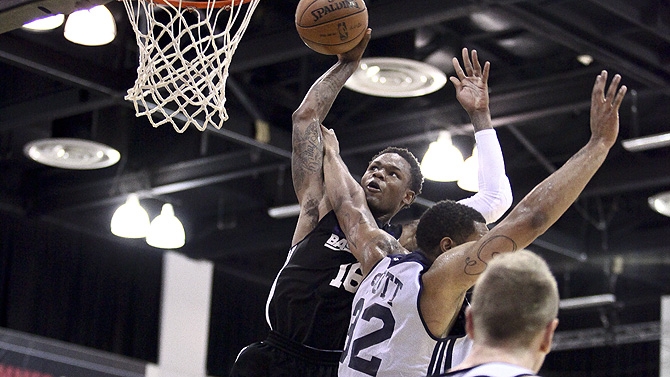 If you had asked me about McLemore one game earlier, the answer would have been to sell. All the concerns that scouts had seemed to be coming to life. However, McLemore dropped 27 points, which was a good sign, considering that two games before he scored 26. That is the good that comes with McLemore; however, there is also bad.
The bad: In five games, he showed flashes of brilliance…but when he was off, he struggled. In his three worst games, McLemore shot 8-for-43 (18.60%) from the field and an astonishing 2-for-22 (9.09%) from three. In those games he averaged just 8.67 points per game, and he managed to go all five games without getting a single assist.
The good: All of the above is troubling. However, when McLemore found his rhythm, he was unstoppable. In his two best games, McLemore went 18-for-35 (51.43%) from the field, 5-for-14 (35.71%) from three and 12-for-14 (85.71%) from the charity stripe.
Bottom Line: If McLemore can just find a way to improve his consistency, he could develop into an All-Star, and maybe even a future superstar. McLemore will very likely start the first game of the season. However, it wouldn't be impossible to see him starting as a James Harden type sixth-man, which would allow him to acclimate to the NBA instead of just getting thrown in to game action.
One other note: Kansas fans saw a few games where McLemore simply couldn't hit a shot, despite taking great shot selection. There were games when he disappeared completely. You can attribute his first few Summer League duds as to either first-time jitters or simply an adjustment to constantly being in scoring mode, rather than deferring to his elders. For McLemore to succeed in the NBA, he needs to have that scoring mentality that he occasionally toned down in Lawrence. In the games he scored 26- and 27-points, respectively, he showed that he can shoot for a great percentage and score the amount of points needed from a team's main scoring threat.
Travis Releford:
Chance to make NBA roster – 35%
Chance to begin this season as a starter – 0%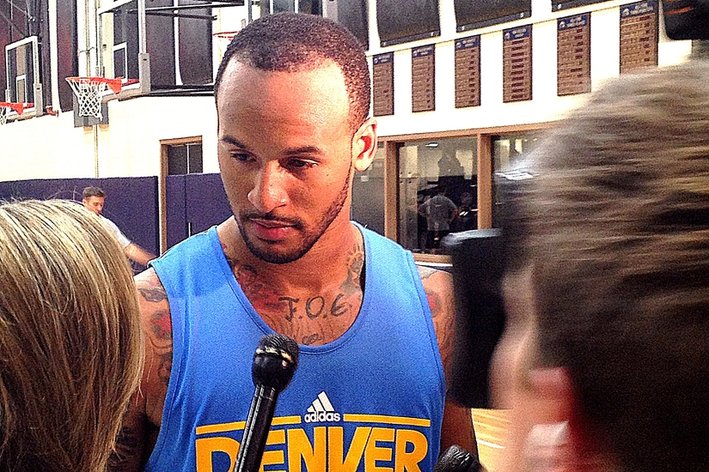 Travis Releford is not a stats guy. He is never going to blow you away with his numbers… which weren't anything to write home about. However he did show promise on the defensive side of the ball. Releford averaged one steal and 0.4 blocks per game, and managed to play within his abilities. Releford didn't shoot a single three and shot well from the floor (5-for-11) because he managed to play smart. In limited minutes, Releford averaged 2.2 points per game, 2.2 total rebounds per game and 0.6 assists per game.Again, is nothing special, but it was the defensive intensity that allowed him to shine. If he is going to make a team, it will be in training camp. He will have to impress coaches with his intensity, work ethic, and attitude, which is certainly not out of the realm of possibility.
Bottom Line: Some time in Europe or the NBADL could help Travis Releford hone his craft and become a lock down defender in the NBA. Releford will probably have to work his way up but that shouldn't be much of an issue for him. Afterall, he was able to do it at Kansas.
Jeff Withey:
Chance to make NBA roster – 100%
Chance to begin this season as a starter – 10%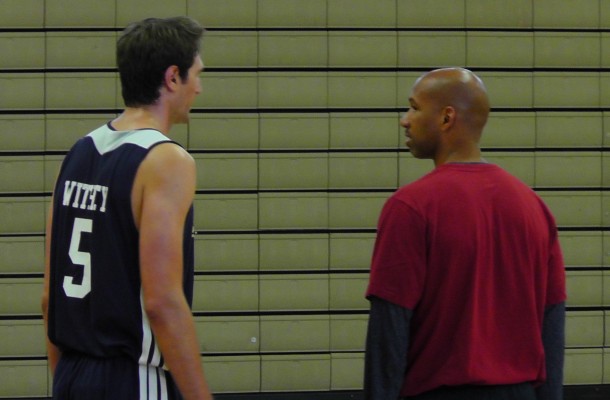 Withey put in four consistent performances. He averaged 4 .0 points, 5.0 rebounds, and 1.5 blocks per game. In four games, he scored 3, 4, 4, and 5 points, along with 3, 5, 6, and 5 rebounds. Right now it seems to be confirmed that Withey will be a great backup center for years and years to come. He showed that he can be a solid piece, as he shot relatively well from the field and the free throw line. Withey still has room to improve, and may even become a starter eventually but for now he did nothing to help or hurt his stock. It should be noted that while he managed to rack up blocks, he struggled to be as much of a force as he was in college, which was completely expected.
Bottom Line: Withey certainly has a case to make as a starter, which will depend on whether or not the Pelicans choose to play Anthony Davis at the four or the five. A lineup with Withey and David could prove to be a deadly combination, defensive-wise. However, he will likely start the season coming off the bench, where he will be a key player as New Orleans looks to return to the postseason.
Thomas Robinson:
Chance to make NBA roster – 100%
Chance to begin season as a starter – 10% (if Aldridge gets hurt)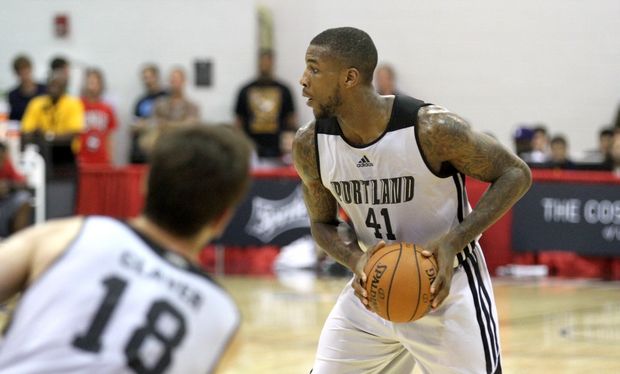 Thomas Robinson had impressive numbers… when you end up taking out his percentages. In five games, Robinson averaged 10.4 points, 12.8 rebounds (which ranked third in Las Vegas), 1.0 steals and 1.2 blocks per game. However, he shot 37.7 percent (20-for-53) from the field, which is a concern but it can be fixed.
Bottom Line:
Robinson has always needed a stable system around him to succeed. The Kings did not provide him with a great experience in his rookie campaign (worth noting that the entire organization's philosophy has changed since the trade to Houston so McLemore is in a much better position). Robinson needs playing time to develop and eventually flourish in the league. He has shown his worth to NBA-gurus like Bill Simmons and if he wasn't a hot commodity, teams certainly wouldn't have made the effort to trade for him. Portland is a great spot for Robinson to land and we'll see where this season takes him.
The plays below show why teams are willing to take him in and hope he becomes a great NBA player: his high energy and ability to play above the rim, especially on offensive rebounds.
T-Rob has a lot to prove and plenty of motivation to do so. He can make the Kings and Rockets regret trading for him. But at the end of the day, T-Rob has a shot at proving his worth as LeMarcus Aldridge's back-up.
Can he do it? He's got the approval of his former teammate, James Harden:
"He's a beast, man. The league better get ready," Harden told CSNNW.com. "He knows what his job is, he knows what he's great at and he does it to the best of his ability. T-Rob is a very hard worker, an excellent rebounder and he's definitely skilled for someone of his size. I have no doubt about it that he'll turn his career around in Portland."

"Oh he'll definitely stick in this league," Harden said. "He has a great chance. He has so much upside. That motivates him, other teams giving up on him. He has the chance to do something special and I believe he'll get it done."
However, Robinson needs to focus on valuing possessions but not turning it over. His shooting percentages and his turnovers are the only reason why he's not in the "buy" group.