ITP: KU/ISU III and NCAA Tournament Preview
Inside the Paint is the #1 College Sports Podcast on Podomatic! Thank you to all of our listeners for helping us reach the top spot – we reward you all with one of our best shows yet! We hope you're ready for an NCAA Tournament Preview!
Like the Jayhawks, we're ready to move on to the NCAA Tournament, but first, we recap the Big 12 Tournament Title Game. Kansas fell to Iowa State despite a career performance by Wayne Selden Jr., but the game ultimately cost Kansas very little in the long run. Daniel Cunningham returns to give his insight on the game, the defense, and how he managed to pick a perfect Big 12 Tournament Bracket.
http://insidethepaint.podomatic.com/entry/2015-03-16T15_58_44-07_00
It's March, and it's time to talk brackets. Ryan Landreth and Daniel Cunningham go through the matchups in the second round of the NCAAs and tell you what upsets you should pick to win your bracket pool. Speaking of bracket pools, have you joined the Rock Chalk Blog Bracket Challenge yet? If not, click HERE to get all the information. It takes five minutes to join yet costs absolutely nothing, and you'll be able to compete your bracket against the writers of RCB and the hosts of Inside the Paint! Who knows, maybe you'll win an autographed copy of "Bounce Back" by John Calipari!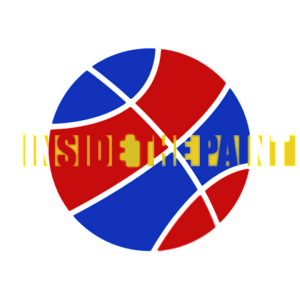 Kansas has earned the #2 seed in the Midwest Region, and it will face #15 New Mexico State on Friday morning. We run through the notable players and stats about the Aggies and tell you everything you need to know in preparation for the game. There's also a surprise bit of humor after the outro music concludes, so don't click off until the show ends entirely!
Inside the Paint is a college basketball podcast that focuses on Kansas and the Big 12. Subscribe to the show on iTunes to stay informed with the most frequently updated and in-depth Kansas podcast on the internet! You can also check out the show's Facebook page to get all of the updates. Lastly, be sure to follow all three of us on Twitter (Ryan, Daniel, and Joshua); feedback is always something that we seek to improve the listening experience of our shows.