ITP: Big 12 Schedule, Garrett, Ayton, and news
Recruiting is awfully busy for this time of year. Which recruits committed to Kansas since our last show, and which ones are headed elsewhere? The results have Jayhawk fans hungry for better results, while the podcast hosts argue that some have their priorities wrong.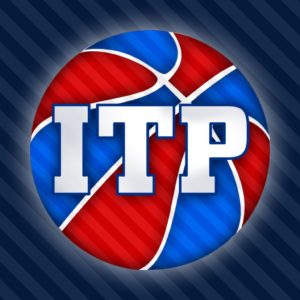 Marcus Garrett committed to Kansas last month, while DeAndre Ayton opted to attend a different school. We go through what each move means for Kansas. Additionally, the players on KU's current roster for the 2016-17 roster have seemingly all bulked up, which could mean big things for the Jayhawks next year. Who do you think is Kansas' most important player? We debate.
Kansas State lost to an Italian college in summer league play. Frank Mason nearly killed a guy with a baseball at Kauffman Stadium. John Calipari is America's hero. The entire schedule is set. Kansas' path to a 13th straight Big 12 title is out, and we're going game-by-game to predict how the Jayhawks will fare next January and February.
It may be the middle of the summer, but there's still plenty of things to talk about on Inside the Paint!
Inside the Paint is a Kansas Jayhawks podcast. Subscribe to the show on iTunes to stay informed with the most frequently updated and in-depth Kansas podcast on the internet! You can also check out the show's Facebook page to get all of the updates. Lastly, be sure to follow all three of us on Twitter (Ryan, Daniel, and Joshua); feedback is always something that we seek to improve the listening experience of our shows.