Andrew Wiggins with shaky start to NBA career
Andrew Wiggins made his NBA debut on Wednesday night and made his home debut on Thursday night. Wiggins started both games.
The No. 1 overall pick showed flashes of brilliance in both games but did not put up numbers that many analysts were looking for.
On Wednesday, Wiggins played 19 minutes in a loss to the Memphis Grizzlies. He scored 6 points (2-for-5 from the field, 1-for-1 from 3-pt), grabbed three rebounds, had two steals and turned it over twice with four fouls.
On Thursday, Wiggins had a better performance as he had 8 points (4-for-9 from the field), grabbed four rebounds, had one steal, one assist and turned it over four times.
His most impressive play came in the second half when he tried to dunk on a baseline drive, but got tangled up with Joel Anthony. Wiggins recovered and ended up laying the ball in instead and was able to get a foul shot out of it. Unfortunately, he missed the free throw.
See below: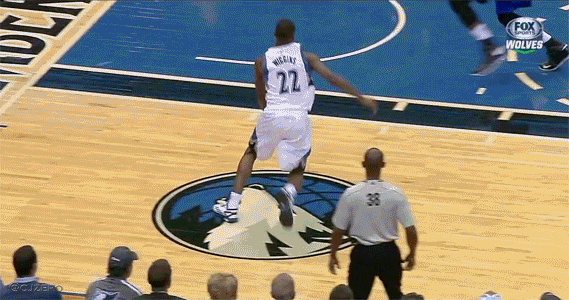 Wiggins could have scored double digits in points but missed three free throws. Wiggins, who was pretty good from the charity stripe in college, has only hit 1-of-5 from the free throw line in his first two NBA games.
The next game for Wiggins and the Timberwolves is this Saturday vs. the Chicago Bulls.