Inside the Paint: 100th Episode Spectacular!
It's the 100th episode of the Inside the Paint podcast! Who's ready for a real celebration?
Over the 100 episodes of Inside the Paint, the Jayhawks have gone 62-19. It's been a spectacularly fun ride thus far, so we open up the show by going through everybody who has played a part in making this podcast such a fun time.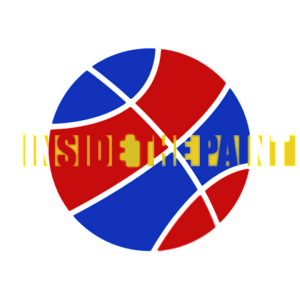 The Jayhawks took down TCU for their first road win in a month. We recap Kansas' impressive showing and discus how KU is just one win away from climbing back into a conference lead, thanks to an upset by another team in the state. The Big 12 is still crazy, but both #1 and #2 in the nation lost this week!
Next up is our mid-season Big 12 awards. Who makes the Rock Chalk Blog first team and second team Big 12? What about the coach of the year? In the best conference in America, these awards truly are anybody's guess.
Also included: Jayhawks in the NBA, #AskRCB, and previewing all the games from around Big 12 conference play.
Inside the Paint is a Kansas Jayhawks podcast. Subscribe to the show on iTunes to stay informed with the most frequently updated and in-depth Kansas podcast on the internet! You can also check out the show's Facebook page to get all of the updates. Lastly, be sure to follow all three of us on Twitter (Ryan, Daniel, and Joshua); feedback is always something that we seek to improve the listening experience of our shows.